Lego Marvel Venom with Light Kit
A couple of weeks ago Drew bought this Lego Marvel Venom set. We decided to try out the additional light kit for it from Light My Bricks.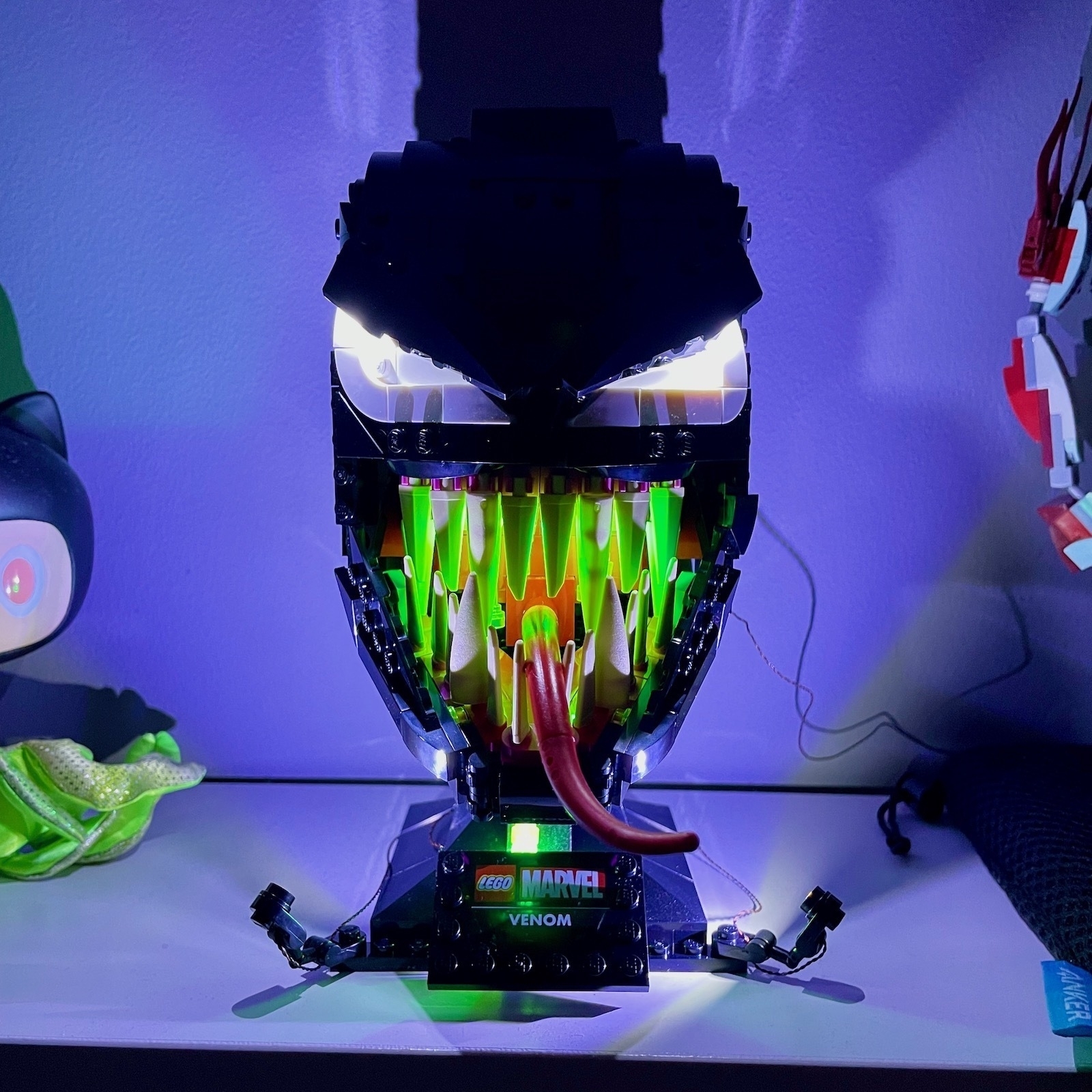 I have to say, the final result looks pretty good. The LEDs and wires fitted into the build nicely, although the green LEDs that go in behind the Venom's teeth were a bit of a pain to fit and to stay in place.
Unbeknownst to Drew, he's got a another light kit heading his way for Christmas which will be for the Lego DC Batman head we've bought him. I'm looking forward to seeing how that one turns out.
Saturday September 17, 2022